First published on thenativesociety.com on April 26th, 2016.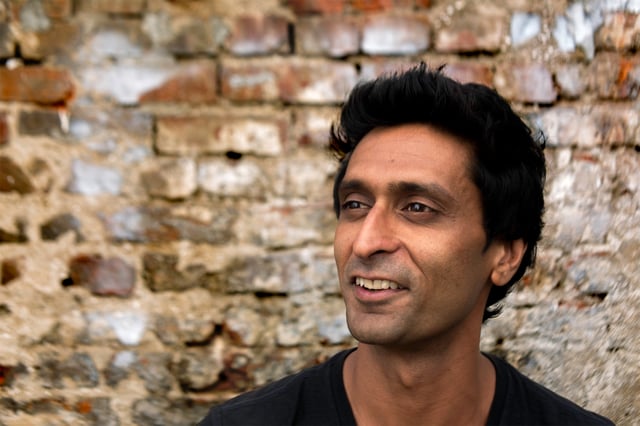 How did you get into the marketing industry?
My path into marketing was a meandering one. I trained as a chip designer (BSc. Computer Engineering), and then went to work for six years as an engineer for an incubator group inside Oracle during the first internet boom. Following business school at MIT, I took a strategy-consulting job. At that point, I had very little exposure to marketing and none at all to advertising, but I took the plunge with a role at McCann Worldgroup to staff a business strategy function to serve its tech clients out of the West Coast. And I loved it. I really appreciated the diversity of people and ideas in the advertising world, especially compared with the relative homogeneity in consulting. I stayed at MRM/McCann for a few years, eventually heading up West Coast strategy before leaving to start Ready State in 2013.
Tell us about Ready State. How did it come to be and what is your vision for the company?
In my time at McCann, one thing was abundantly clear: marketing was changing (and changing fast!), but agencies were not. My Ready State co-founders and I saw an opportunity in this large and growing gap between the dynamic world of the modern marketer and the static world of the big agency. We set out to design a firm built for the modern marketer -- and that is what we did from the ground up by focusing on two dimensions: approach and skills.
The Ready State approach eschews the siloed, process-heavy agency approach for a faster, more iterative, collaborative methodology. It borrows from the software world, where small cross-functional teams work in short sprints to get to an output relatively quickly and then constantly iterate to finalize that output.
When we compared the skills contained at a typical agency with those required by a modern marketer a single theme was immediately apparent: "necessary, but not sufficient." Planners were excellent at understanding the audience, but did not understand the business. Creatives were great at making cool experiences, but less concerned about how well those experiences worked (for the user, in service of the business outcome.) Writers were great at saying what the brand wanted to say, often ignoring what audiences cared about hearing. These gaps meant sub-optimal outputs and outcomes for marketers. We filled those gaps by hiring people with the right blend of skills - planners with business strategy skills, creatives with product/UX design chops and writers with journalism experience.
What strategic partnerships/marketing strategies have you implemented that have attributed to Ready State's success?
"Strong opinions, loosely held" are words we live by -- being highly collaborative is very much part of our DNA. So it's no surprise that our partnerships have been key to our growth. Partners add complementary capabilities that enable us to think and deliver holistically across the customer experience; and they provide a sale channel of sorts that help round out the pipeline.
We have always had a blast working with our partners – from large consulting and print production companies, to small creative and development shops –to make sure our clients' goals are not only being met, but also being exceeded.
What industry trends are you noticing and how do you capitalize on them?
Content is not just king; it's (almost) everything. Unprecedented levels of audience choice continue to put pressure on content to earn attention -- otherwise they'll switch channels. Our journalistic approach is designed to earn that attention through authentic, compelling storytelling.
Software is eating marketing. Martech has risen and will soon become foundational for marketers - driving insight about audiences, their experiences across channels and ultimately marketing and business outcomes. Deeply understanding the intersection between business and technology in the marketing realm will be vital to building amazing, effective brand experiences. Our blended skills and agile approach are practically tailor-made for this.
Life Motto?
Question everything.
Your greatest success as Founder/CEO of Ready State?
When I first became a manager, my boss and mentor told me "your job now is to hire people better than you and get the $$%$ out of their way." Now when I look at the curious, collaborative, creative and cool people at Ready State, I feel that I have definitely implemented his advice. They are truly an extraordinary group of people.
Most difficult moment-how did you overcome and what did you learn?
Our most difficult moments have been growth-related. There seem to be certain threshold levels of scale which, when crossed, tend to 'break' the organization. What works really well for three people breaks at ten; what works really well at ten breaks at thirty; what works really well at thirty breaks at one hundred. And so on.
Before you reach each of these levels, you need to have a new operating model ready to get you to the next. And the best way to do this is to get advice from people who have been there.
Ready State has been lucky to have an extraordinary set of advisors that we were able to learn from.
Your advice to an aspiring marketing professional?
Don't define yourself by job titles or traditional roles. Marketing is changing fast, and there is no telling what your job will look like in just a few years. So don't worry about that.
Instead, be curious. Find interesting, challenging problems and try to solve them. Build the capabilities you need to do that. Ultimately you will be happiest and most productive at that intersection of your curiosity and your capability.
Describe the ideal experience for a client who partners with Ready State.
Our clients often tell us that they sometimes forget that we are an external agency, and not part of their own team. That is a huge compliment for us, and I think a succinct description of the ideal client experience.
How do you motivate your employees?
By challenging them. By giving them ownership and responsibility for their projects and teams. By giving them the space to fail instructively.
What's next for Ready State?
To continue down this path, helping more and more clients drive business outcomes in an increasingly complex, increasingly data- and technology-driven marketing landscape.