How many times have you heard someone say, "I'm not creative," or "She's so creative, always coming up with great ideas"? Maybe they were right. Maybe there are creative people and uncreative people.
But maybe not. Maybe it's not rocket science. Maybe there are simple steps anyone can take to come up with more and better ideas.
This is not a new idea, this idea about ideas. Successful people have been going through some variation of this process for many years. At Ready State, we come up with ideas to help clients meet business objectives. Here's our recipe for using common ingredients to create new ideas in any professional context.
What's an idea?
An idea, in this context, is an invented answer to a challenge. It has dimension. It has "thingness"—that is, a beginning, a middle, and an end. And it possesses qualities other people can "get." So-called ideas that lack these elements are simply "thought starters." They can be productive, but they're not sellable.
While our process works particularly well in an agency setting, nearly any type of team can take these steps to generate genuine ideas.
1: Be a sponge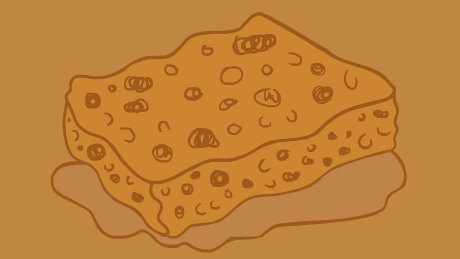 Source: lookhuman.tumblr.com via giphy
Understand the problem. Take in the brief individually, then discuss it rigorously as a group. Ensure that everyone understands the problem you need to solve.
Supersaturate. Take in as much relevant background and context as possible. Then take in as much relevant inspiration from other sources as possible.
2: Go to sleep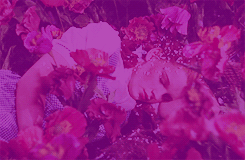 Source: oz-obsessed.tumblr.com via giphy
Clear your head. Do whatever you need to do to clear your mind. Sleep overnight, if there's time. Take a power nap, if there isn't. If you're pressed for time, at least go for a walk, go for coffee, or work on something else.
Give your brain a chance to do its unconscious thing. Let the ingredients simmer on low heat.
3: Go to town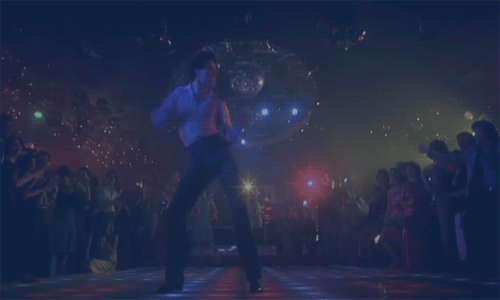 Source: yesletsdance.tumblr.com via giphy
Quantity over quality. While focused but having fun, come up with as many out-there ideas as possible in as short a period as possible. Anything goes. Be energetic, animated, and prolific.
Partner up. Grab a like-minded partner who has also been briefed, and discuss your ideas with each other. Don't be critical at this time. Make as large a pile of ideas as possible.
Chorus. Regroup as a team, and add all the ideas together. Don't edit, just add.
Capture. Gather thoughts in a free-flowing form. We often use cloud-based slides with no template. This enables everyone to contribute, as well as to see and react to other ideas.
Add and build. Pile the clay on the table. Shake out all of the possibilities because insane ideas usually spark great ideas. If you're laughing and having fun, you're in the right gear.
When the pile's big enough, shift gears.
4: Get critical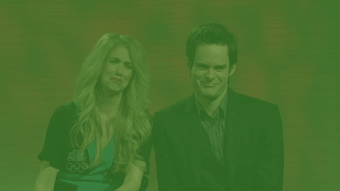 Source: makingitinla.tumblr.com via giphy
Lead. This is where the project's creative lead—the one who is on the hook to ultimately present and sell the ideas—steps in more heavily, with the goal of being productively critical. He or she listens to and considers opinions from the rest of the team, then makes a shortlist of the potential diamonds in the rough.
Last chance. We use a system of green dots for favorites to help get a gut vibe from the team and save ideas that might otherwise get chopped, if they weren't fully understood. Nothing needs to be deleted. Just move ideas around, and organize.
Shortlist. This can happen over multiple rounds. The lead, open-minded yet wary of the project timeline and other variables, determines whether more idea generation cycles are needed. We typically shortlist ideas into 3, 5, 7, or 10 "lobs," or quick sketches, to be taken further.
5: Work it out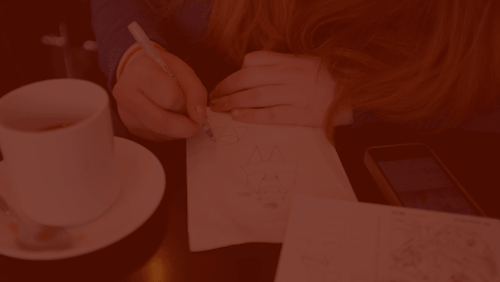 Source: giphy
Flesh the ideas out. Now comes the time to take each promising idea in turn and work them up. We need to figure out just enough about how each idea will work so that it's getable and sellable.
Don't overdo it. Here we're in planning or engineering mode. We don't have to figure it all out, but we do need to do just enough for it to come to life and be pitchable. If it gets sold, all other details can be worked out.
One at a time. Work thoughtfully on one idea at a time instead of all at once. Go deeper, but not too deep.
Part 6: Make it beautiful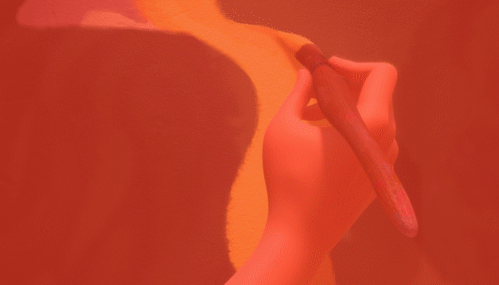 Source: giphy
Polish and package. Once each idea has been given a sufficient amount of dimension, it's time to polish and package them. Ensure that the overall package is professional and sets up the ideas well.
Find the words. Make sure that the name of each lob is working hard enough to set up the gettability and inspire curiosity. Make sure that the description of the idea is an asset, not a liability. Include just enough of the right information to get people fired up about the idea—not so much that you close the doors to possibilities.
Paint the picture. Make sure that the accompanying visuals, whether found or constructed, are working hard to help bring the idea to life, just like the write-up.
Be a purist.
Each instruction in this idea manual depends on the one that came before it. Mix up the gears, and you blow the whole thing. Be a purist about it. This doesn't mean that you can't go backward through the gears, but when you do, notice the shifts, and realign your mind-set to handle that gear.
Do this, and you'll come up with more and better ideas without needing to be a creative genius.