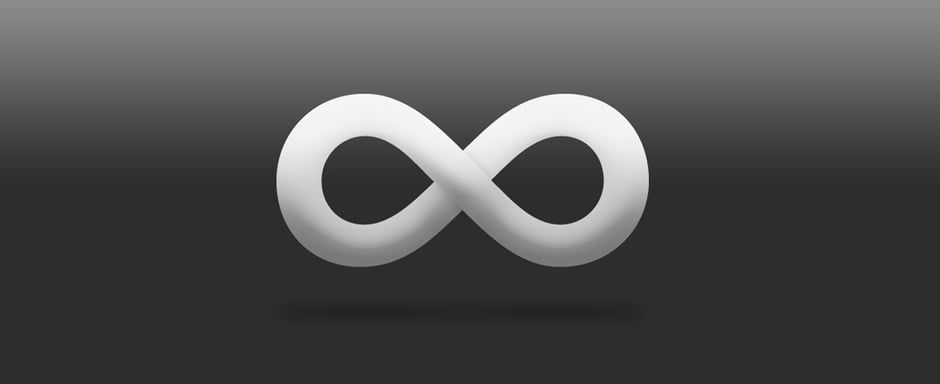 Several years ago, I became aware of a slow, steady drip of comments about "agile marketing." Based on how a lot of people used the term, I remember thinking: "Stay up late, and keep changing direction? No thanks."
Of course, that's not really agile marketing. Once I dug in, I realized that while an agile approach wouldn't necessarily have been the best approach for every project, it certainly would have saved me and my clients a lot of grief in years past. Here's why.
What is agile?
You can already find plenty of definitions of agile marketing, which borrows concepts from the world of software development.
From a practical point of view, I visualize the agile process as one following the lines of an infinity sign: the sideways number 8, with two loops intersecting in the center. One loop is the creation aspect of a project. The second loop is the feedback aspect.
Until recently, a marketing agency would take a creative brief, disappear for a month or two, and then return with a polished deliverable that it anticipates requires just a few final tweaks. Strong boundaries between client and agency, and planning and execution phases, were considered essential to making "great creative."
The rationale for this approach was that an agency was free from the political pressures of the client's organization and possibly closer to its customers. So it could go off and work in an open field, then come back with a breakthrough creative idea. If you, on the other hand, had someone who wasn't a "professional creative" constantly overriding those decisions from within your organization, the end product would be watered down and might not have the necessary spark for breakthrough results.
In agile-marketing projects, the team cycles through these loops much more quickly than in that linear "waterfall" project approach. And the "team" here, which collaborates on each project iteration, includes both agency and client. In practice, that might translate to daily check-ins and even daily deliverables.
Agile creates a structure for designing marketing communications that are nimble enough to be tested on the fly against the key customer needs, then adjusted accordingly. The key concepts are collaborative planning, deft execution, swift analysis, actionable feedback, and rapid iteration.
Where does agile marketing work best?
Agile marketing provides a great way to deal with high degrees of variability and complexity. I worked on a recent project where the budget changed midstream and another where the target customer changed. How's that for variability?
Complexity comes with the territory in large organizations. Most marketers are familiar with wrangling multiple stakeholders with different opinions and points of view.
In one recent client engagement, we worked with four major stakeholders to design a communication plan for a specific product set. Each stakeholder had a different background and a slightly different set of overarching goals. All four had roughly equal say in the direction of the project.
That's a nice way of saying no one was in charge.
Following an agile approach, our team (two strategists and a copywriter, with some design support) took the first person's input and built a rapid prototype of the communication plan. It wasn't fully polished; you could say it was a minimum viable product.
We put that version in front of the next two stakeholders, received their feedback, and developed a new iteration, which then went in front of the fourth client, who had some different and even contradictory ideas. But by that point, we had established key elements that worked for everyone. We just needed to reconcile the sticking points across the group to arrive at a finished product.
So where doesn't agile work?
In projects where everything is known up front, I don't see agile methods adding much more value than the traditional approach. Agile might even be less efficient in those cases because frequent check-ins would waste time.
In an agile project, you don't meet for the sake of holding a check-in; you meet to gather feedback, solve problems, and move the work forward.
Understanding the key concepts of agile marketing is a potent starting point for learning more about new marketing processes. What's more, grasping how the shift in concepts is informing client-agency partnerships strengthens a marketer's ability to add value from the get-go.
Photo: Amos Bühler, Licensed via CC 2.0