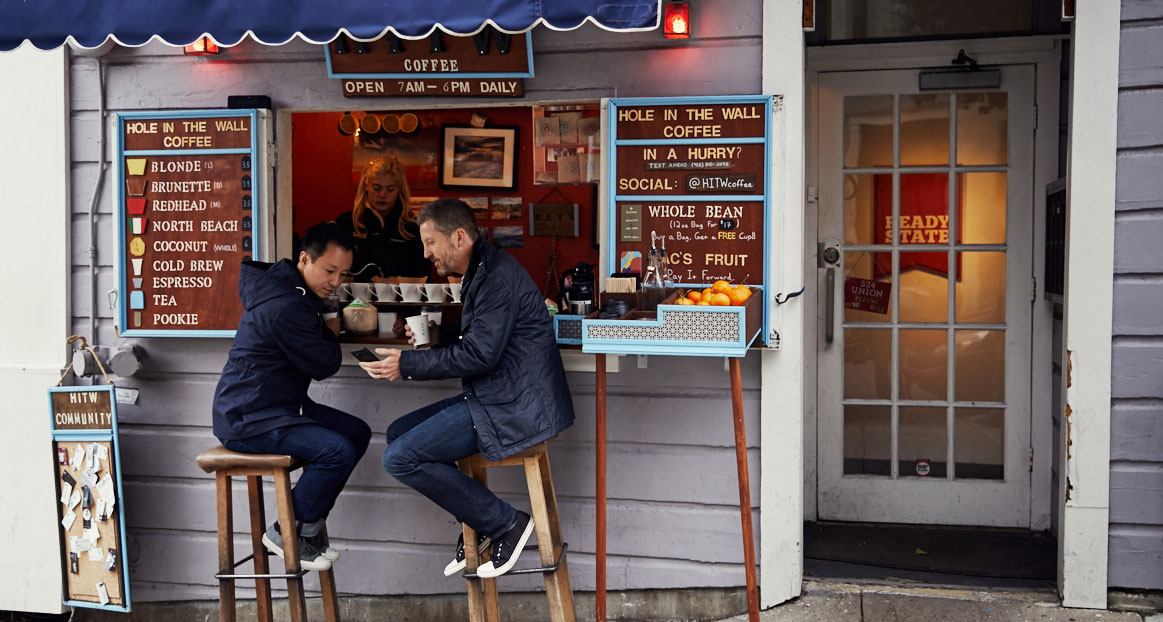 This is an edited reprint of an article originally published in Inc. magazine.
A savvy founder prioritizes a positive company culture. In startup phase, that might seem easy. But fostering a culture that can grow with you takes foresight and diligence. As their companies grow, founders often struggle to maintain consistent growth without losing their core values and founding beliefs.
The following midsize agencies have found effective ways to develop and nurture their culture successfully, even as they've felt growing pains. Perhaps they realize that half the battle is treating employees as their No. 1 asset.
George Popstefanov, founder and president, PMG
We never took it for granted, but when we were fewer than 50 employees, maintaining our beliefs and culture came easily. Once we crossed that mark, though, we began to focus on it.
We examined cornerstones of our culture that we needed to protect and nurture in order to continue thriving. We also identified threats as our growth continued, such as more structure and process—both necessary, to be sure, but only at "just enough" levels to avoid suffocating creativity and agility.
One of the best things we did was shifting a senior leader from client strategy to focusing on people and culture. Most agencies' senior executives focus only on clients or new business. We chose to be different, and it's why PMG scored 23 percent higher than our peer set in a recent industry workplace survey, despite growing headcount by 35 percent.
Agile, accountable, authentic, bold, and diverse—we adhere to those values through an employee-led steering committee, fully transparent all-company meetings, in-depth manager training and employee engagement surveys, and a broad range of company-sponsored clubs and activities relevant to our team members' interests. We'll surely do more to stay grounded, as we grow.
Jim Nash, managing partner, Marcus Thomas
Our business has grown significantly over the years, and we consistently revisit our core values, which allows us to maintain our culture throughout our company's evolution, including acquisitions we made along the way.
Some of our values, including our learning culture, entrepreneurial spirit, and overall respect for ideas and people, have manifested themselves in new ways as we've grown. For example, we encourage employees to seek out new learning opportunities—including experimenting with the latest innovations or technologies, or attending industry conferences—and then share their findings with the greater team.
Learning and entrepreneurship are part of our DNA, and we facilitate an entrepreneurial culture that is education-up rather than top-down. This challenges people to bring fresh perspectives to the table.
We believe that respect is critical for allowing oxygen into organizations, and giving people the freedom to explore, learn, and grow. Values are truly the touch points that keep a company's culture alive, and for us, constantly revisiting them and applying them in new ways has played a key role in our growth over the last 10 years.
Ian Clazie, co-founder and chief creative officer, Ready State
When we founded Ready State, one of our advisers told us a business partnership is like a marriage. All the rules around communication, transparency, respect, and empathy apply. Get it wrong, and you poison the relationship and therefore the company. Get it right, and business and culture will thrive.
We took this message to heart. We made sure that we did whatever we needed to do to keep our three-person relationship strong and built on a solid foundation. That continues today. We put a lot of emphasis on hiring people we believe are aligned with our company values. We set out to be a different kind of agency, and that's what we've become.
Being in San Francisco and Silicon Valley, it's possible for us to feel like a startup but without the bro culture. That's not a common vibe for an agency, in my experience. It's scrappy, lean, resourceful, and independent. You can't force culture onto people. You have to give it room to breathe and develop on its own.
We've grown to about 40 people and have our sights set on bigger targets, which will take a larger team. Culture will remain very important and even more impractical to micromanage, so our approach will be creating the right conditions, hiring good people, sharing our values, and working hard together toward ambitious goals.
Drew Ungvarsky, CEO and executive creative director, Grow
Growth and culture aren't mutually exclusive, but if you expand without consistently focusing on your founding beliefs, you'll look up and find that your culture is gone.
In spite of our company's name, we've chosen purposeful and relatively slow growth to maintain the high bar for our product. We turn down more work than we take on, but we get to focus on projects and clients we love—without building B and C teams, or phoning in our efforts. Our clients recognize and respect that as much as our team does.
I once heard from a client who managed a large team of marketers: "The only complaint I've ever heard about you guys is that there aren't 10 times more of you so we could bring you that many more projects." But she went on to say: "Don't do it. Staying small and focused is what's made you great."
We're now at just less than 40 full-time staff, bringing on a handful of people each year. I couldn't have told you we'd be this big when we were 5, 10 or even 20 people, but we've always grown within arm's reach, so it's always felt like an evolution of the same company.
Justin Tobin, founder and president, DDG
The way I structured DDG—as a collective of independent, entrepreneurial professionals—lends itself to a natural growth of the culture, as the business itself scales. Much the same way that any type of collective works, whether it's a consulting collective or a food co-op, everyone is responsible for contributing to the business and in turn the culture. That's a built-in advantage of our operational model.
This same principle applies to corporate environments, and that's something we're helping our clients implement in their own organizations. No matter what the structure, the most effective teams typically cultivate a collective culture—despite any corporate hierarchy imposed. A flat or egalitarian culture attracts people that are high-skill and high-will; people who aren't just assigned work but raise their hand for it, are invested in it, understand it, and are passionate about it.
We encourage clients to imitate the best of startup culture: a culture of collectivity, minus the bad behaviors. In turn, we practice what we preach.