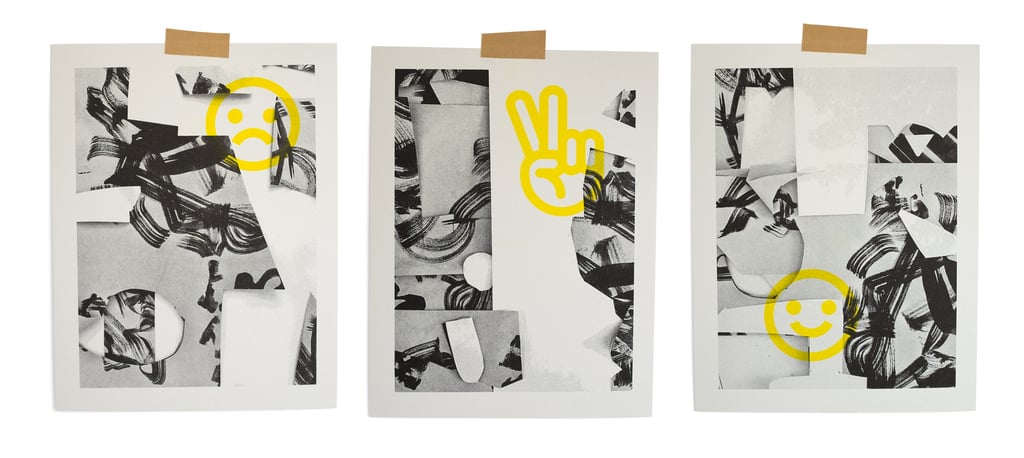 Credit: Ryan Putnam
Thriving San Francisco-based designer-illustrator Ryan Putnam discusses how he balances analog—pens, pencils, brushes—with digital. He also explains why his favorite clients are in tech.
Who couldn't use a little inspiration on Hump Day? At Ready State, Wednesdays are for fueling our creativity, and on one recent midweek morning, we found the ultimate antidote to the creative doldrums: a visit from prolific San Francisco-based designer-illustrator Ryan Putnam.
Our Ready State design team asked Ryan about his process in illustrating for tech, and what it's like to be "Instagram famous." Here are edited excerpts of our conversation.
RS: Tell us a little bit about your background and the types of work you do.
RP: I've always loved drawing—doodles, comic books. In high school, I moved to fine art, and in college, I wanted to do graphic design. I was doing freelance work in Colorado for five or six years, and had this blog called Vectips—it was Illustrator tips and tutorials.
My friend lived in San Francisco and worked for Dropbox. He called me for a three-month contract at Dropbox and then they offered me a full-time job. I worked there for a little under two years before transitioning back to full-time freelance. The work I'm focused on now is for tech companies. I'll develop a specific branded illustration style, create assets for it, and give it to the company. And then they'll take it and run with it.
What's the process of developing a branded illustration style?
The hardest part is creating a language for everyone to talk about this stuff in. The CEO talks about illustration differently from the project manager, who talks about it differently from other product designers and other illustrators. It's very hard to talk about illustration in the context of a visual-design system. I try to get all the stakeholders in the room and work through what the other parts of their brand are doing. What's the copy doing? What's the design doing? What other deficiencies does the brand have? Maybe illustration could pick up some of that slack.
People tend to think that illustration should do everything for the brand, or it should do specific things that illustration does for another brand. And it just might not make sense in this context.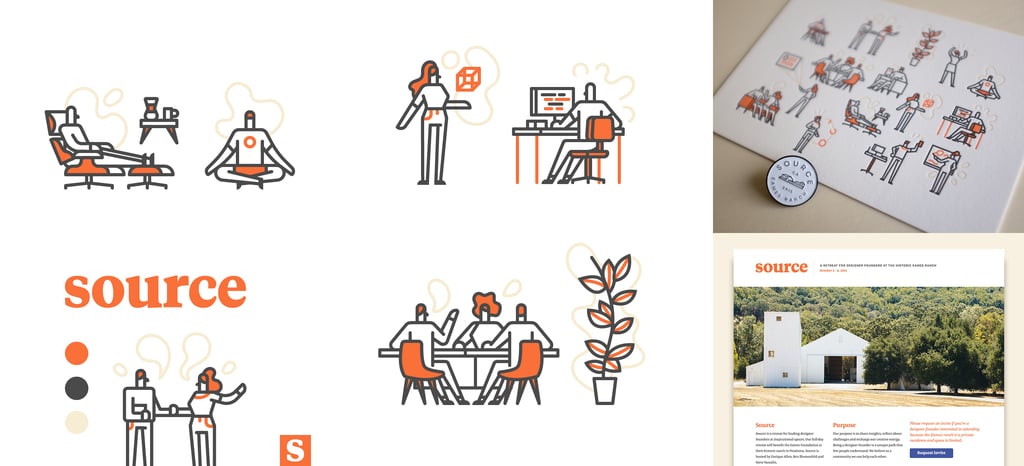 Credit: Ryan Putnam
You've got some great pottery, which makes me think of analog. Let's talk about analog versus digital in your creative process. When you're working on an illustration system, are you grabbing a pencil, sketching around, or are you straight into the digital?
It depends on what I'm doing. I still utilize a lot of analog—pens and pencils, and a lot of brushwork. Some of my work starts with ink and brush, and then I'll scan it and play with it. Sometimes I'm just quicker in Illustrator, making shapes and stuff with vectors, and then, if it needs to be more organic or realistic, I will get out the pen and paper. I have a big Cintiq, so I'll draw in Photoshop too.
I know you have a lot of Instagram followers, and a lot of likes and views on Dribbble and other social platforms. Does that impact the type of clients you get?
I think so, though I don't know if it's measurable. Airbnb saw a specific illustration I did on Instagram. It basically said, "We like that. Can you do some of that?"

Credit: Ryan Putnam
Would you say social media is a pretty integral part of being an illustrator today?

I don't think it's like, "Do these five things, and then you'll get more Instagram followers, and it will lead to this much work." I think people see through that pretty easily. I think people see me being genuine, and that's actually been the most beneficial thing. That's what I'd like to think. People feel like they know me because I'm open on these platforms.
When you hear a potential client say something like, "Oh, but I've got this perfectly good Shutterstock account," how do you reply?
It depends on the product. I don't advise illustration for everything, but if someone's like, "We could just use stock photography or a stock illustration," I would be pretty blunt. I would basically say, "Is your product stock? Is what you're providing something unique? Well, then do something specific for it."

Credit: Ryan Putnam
Whose work inspires you?

Kelli Anderson is an amazing designer—she's so cool. I love all the work she does, and she explores different mediums. She can illustrate. She can design. She's probably my favorite illustrator or designer/illustrator right now.
I've always loved children's books, and I know you have a 4-year-old son. Do you have any favorite children's book illustrators?
My favorite publisher is Flying Eye Books in the United Kingdom. They have a bunch of great books—cool artists, generally good stories. I like stories that have some realism to them, not shying away from stuff that's too hard, but not knocking the kid over the head.
Who's your dream client?
I don't really have a dream client. I like tech a lot because I think it's the most open to change and trying different things. Tech companies generally aren't constricted by old paradigms, so I find that interesting.
I see the design/illustration world going from modern to postmodern...what's after that? Where do you think we're going?
Stylistically, stuff is going to not seem as tight. I think that the "tight tech" stuff is going to go out of fashion, and it's going to revert to something more abstract and brushy. Intercom is doing some good stuff referential to analog ideas and approaches.