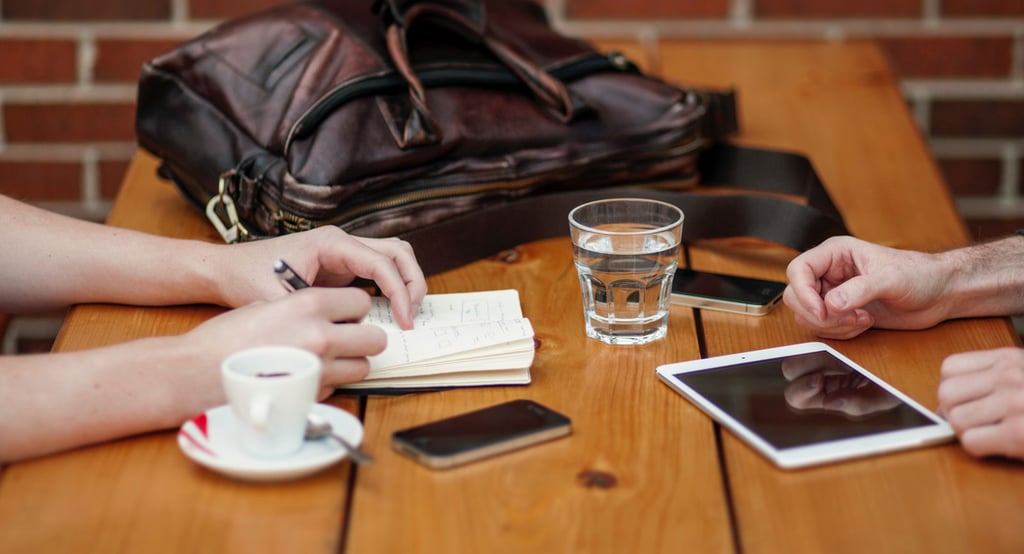 Image credit: Alejandro Escamilla
This article was first published on MediaPost.
If you take a moment to google the phrase, "Is advertising dead?" you will be met with a bevy of columns unequivocally responding with, "Why yes, it sure is."
People have been making this proclamation for years; only recently have the new mechanisms of marketing begun to make themselves clear. Traditional ads don't work like they used to, so brands must experiment with new ways to influence consumers without interrupting and irritating them.
In the United States, consumers have largely replaced traditional advertising with digital advertising as a tool for deciding which brands to buy—and ultimately buying them. Online services that provide detailed product data and comparisons with competitors, diminishing the "information asymmetry" between sellers and consumers that traditionally provided an economic advantage to advertisers, are booming.
Consumers now face an overabundance of product information, due in part to brands spitting out content no one wants to read. CMOs, in response, are trying to cut through the noise with compelling, journalism-driven stories.
Marketers have long told stories to reveal to audiences what a brand really stands for and why it matters. But as online media channels become overcrowded with brand stories, the styles and skills marketers use to tell them becomes crucially important.
Today we're seeing publishers opening content arms to act more like creative agencies, and creative agencies hiring journalists from newspapers and magazines to develop and manage brand content sites. Both approaches have the potential to help brands more authentically connect with consumers; marketers hope they will capture and retain people's attention in ways traditional ads don't.
As an agency executive, I'm keenly interested in helping agencies take a journalistic approach to advertising—and helping brands reap the benefits of authentic, journalistic storytelling. At Ready State, here's how we're doing it:
Embedding journalists
We believe hiring experienced journalists is key. They're trained to know what audiences will find most interesting, and they can effectively communicate across a wider range of channels.
We immerse our journalists—people who have served as reporters, editors, producers, and managers in objective newsrooms—in the day-to-day life of a client, such that they gain an intimate understanding of its brand. By sitting alongside employees, they get a clear view into a company's goals and target audiences, along with an opportunity to dig deep into the emotional core of its business—the why and how—and observe how it informs its brand story.
In this environment, journalists are equipped to quickly develop compelling brand content. An inherent team trust, combined with a compressed chain of approvals and reviews, enables them to produce, publish, and distribute reports and accompanying social media while the subjects are still fresh.
Finding the source
Journalists aren't trained to be advertisers, and they are unlikely to run through a marketing checklist to create ads. Their secret sauce is how they find sources within and outside an organization to build an accurate picture of the brand at work and shape an insightful, cohesive story for its customers. By spending time with a company's engineers and product developers, or even hanging around the warehouse, they gain a deeper, more thorough understanding of why, how, and where it makes its products. Armed with those insights, they can tell real stories that will engage and entertain readers.
Uncovering meaningful truths
Consumers today are generally very sophisticated. They tend to know what they are looking for and how to find it. Marketers can no longer expect to drive demand just by increasing media spend. They need faster turnarounds and stronger engagement. Journalists are trained to identify what consumers care about and engage them with relevant stories.
The end game isn't one-off Instagram fodder or fleeting tweets; it's the promise of a meaningful and enduring narrative that sets the brand apart for the long term.