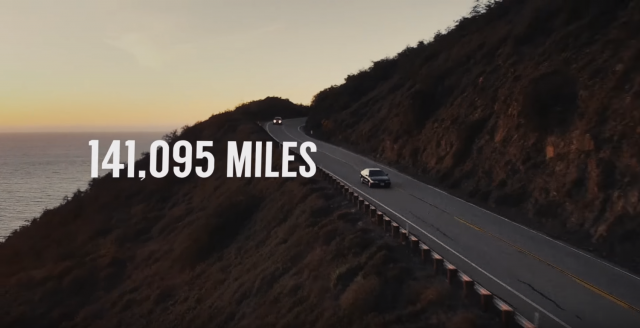 Credit: Max Lanman
This is a reprint of an article originally published in The Drum by Kyle O'Brien.
Creative Director's Choice gives creative directors a chance to highlight the current work they think is the best out in the ad world – the ads and campaigns they believe are making a difference.
This week, Ian Clazie, chief creative officer at Ready State, talks about director Max Lanman's brilliant tongue-in-cheek short film used to sell his girlfriend's used Honda.
In November 2017, LA-based writer and director Max Lanman published a professional-quality ad to help sell his girlfriend's used 1996 Honda Accord. It blew up to the tune of millions of views on YouTube.
What's great about the work is that it highlights just how formulaic luxury car ads have been for a very long time. The aerial shots of curvy, two-lane coastal road, the low-angle interior and exterior shots of driver and car, the landscape-hugging typography, the deep voiceover and the aspirational line of copy at the end are all masterfully woven together to create a feel that's so familiar.
But the result is more than a dig at formulaic luxury advertising. It's a quiet celebration of the everyday quirks of ordinary people. The story is about breaking the divide between the untouchable polish of luxury goods advertising and the couldn't-give-a-crap-about-appearances calm confidence of someone just looking to move from points A to B.
Also fun is how one week later, CarMax seized the opportunity to tweet a video response — an offer to buy the vehicle for $20k. Their message is simple, not overwrought. It's a genuine offer, and by listing out all the other items they want to buy, such as the cat and coffee mug, it's also genuinely entertaining.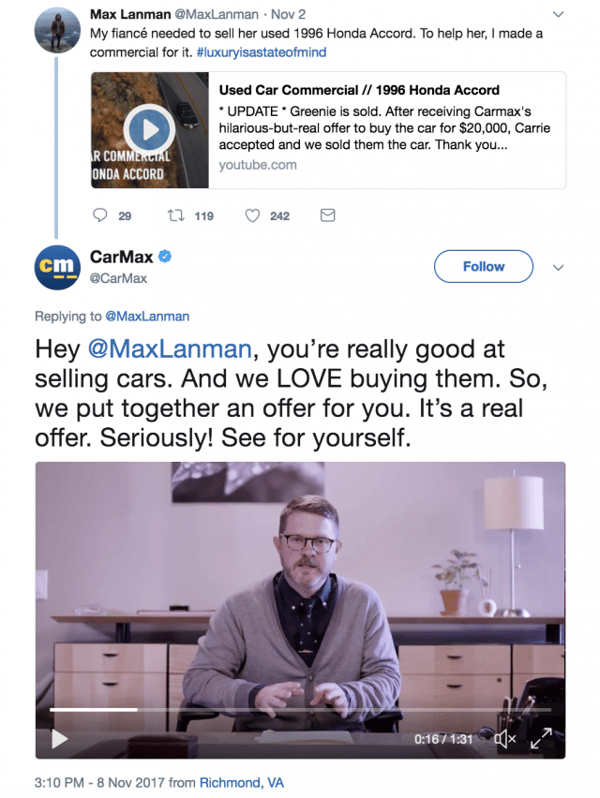 The exchange between Max and CarMax feels refreshingly human. For us viewers, we get to enjoy real people playing ping-pong with democratized creator platforms that used to be only the domain of big marketers, big agencies, and big budgets.
Just when everyone seems to be taking everything so seriously, it's good to be reminded there's humor in the everyday ordinary transactions of life. But we are left to wonder, was it all a CarMax stunt from the beginning? If yes, do we like it any less?
This article first appeared on The Drum.